Best WordPress Themes 2020
1. Divi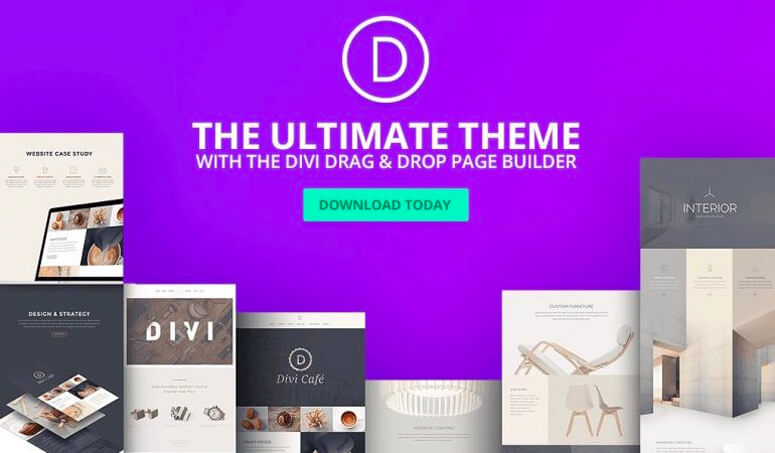 Divi has been long used by WordPress bloggers. It is one of the creations of Elegant Themes, which is a leading theme shop that builds WordPress themes.
It comes with a built-in drag and drop builder which is very useful for any theme layout. Apart from that, it offers 20 pre-made Divi layouts that do the job for new projects. Divi includes some customizable child themes as well.
Another benefit of Divi is that it allows saving custom layouts in its library that can be used later if necessary. All of its layouts can be re-used.
2. Ultra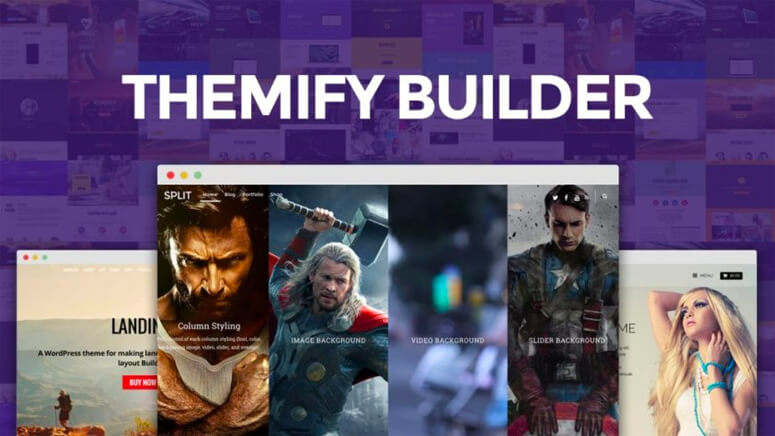 Ultra is a flexible and powerful theme that forms part of the multitude of themes created by Themify. This layout also offers a built-in drag and drop builder that helps in building a diversity of sites.
With one click, you can import settings, content, widgets and all included in the demo setup of this theme. If you want to quick-start a website, this version is a perfect fit.
It features a wealth of page styles, 15 headers, 5 single post layouts, section scrolling, 6 footer layouts, and 6 header background options. However, Themify Ultra even offers more than those options.
Best of all, it includes some extra features that involve 60 pre-designed layouts with parallax landing pages for static webpages. All of these options have been skillfully added by professional designers.
This doesn't end here. A progress bar, a countdown widget, a counter and a pricing table are other features that may catch the eye of theme seekers. In total, there are 10 add-ons that help improve the website's look.
3. Beaver Builder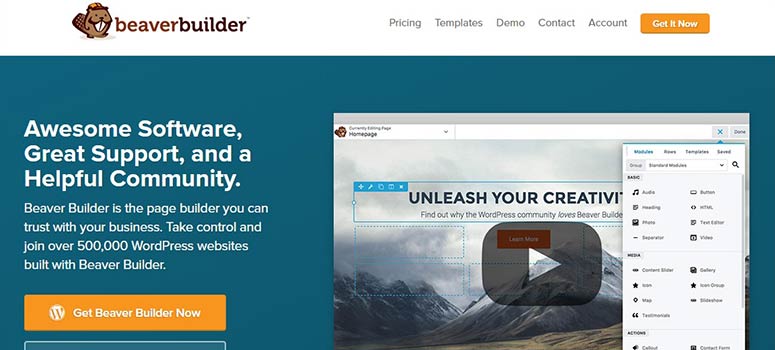 Unlike the two aforementioned products, Beaver Builder is not a theme as such but a website builder that assists in the management of WordPress themes.
Beaver Builder is considered the best page builder for WordPress because it enables users to build a site block by block. It offers a diversity of layouts to use conveniently. This page builder empowers developers to use layouts for different types of webpages, as well as the option to add colors, styles, and edit content anywhere on the site.
And it doesn't only feature themes, but also tons of templates to choose from. With all this, building a site with Beaver Builder should be a breeze.
4. Astra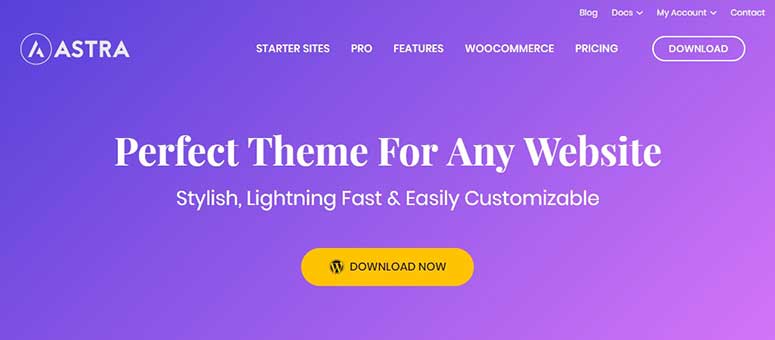 Astra is a theme that offers practicability and custom options for site building. It comes with some features that look interesting. It has a set of demo that gives you a site's preview while you're building. You can equally edit this demo and then import it to the site builder.
It comes with the option to disable the page title and sidebar. Astra is totally compatible with page builders like Beaver Builder.
5. OceanWP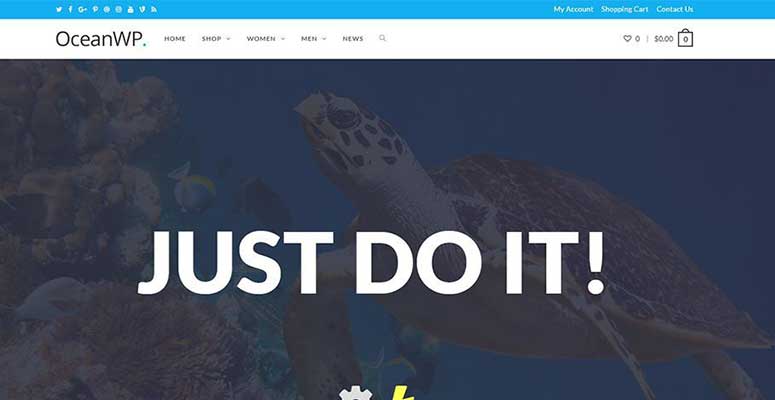 OceanWP is a lightweight theme that can extend at the moment of creating a webpage. This one works well with WooCommerce and supports seamlessly some page builders such as Elementor and Beaver Builder. OceanWP is compatible with other page builders unmentioned here.
It comes with a featured product section, custom widgets, image sliders, and a wide variety of color shades. The layout header of OceanWP can be completely customized, yet the best part is that all of these features are cost-free.
6. StudioPress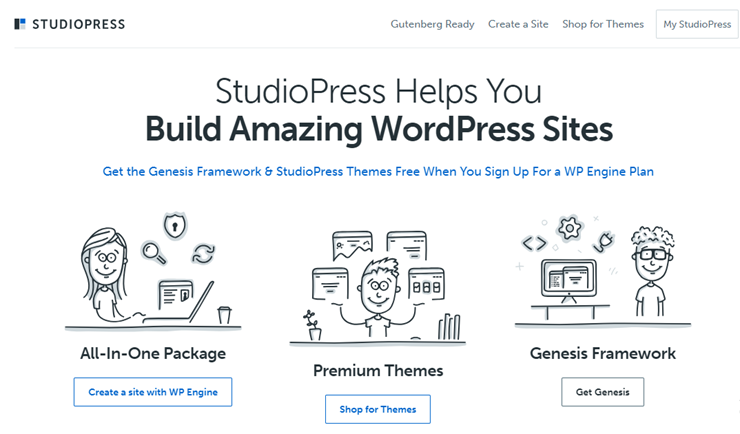 StudioPress is popularly known as a theme hub for WordPress. All of its themes are based on the Genesis framework and perform well with WordPress Gutenberg editor.
Studio Themes has been recently acquired by the WP Engine, which provides hosting services for WordPress. Every creation by StudioPress works with Genesis Framework, and updates and licenses are not excluded.
Strangly enough, this package can be gotten at no cost. Registration is free as well as the Genesis framework package and the themes, yet their actual value is $2,000. Awesome!
7. Avada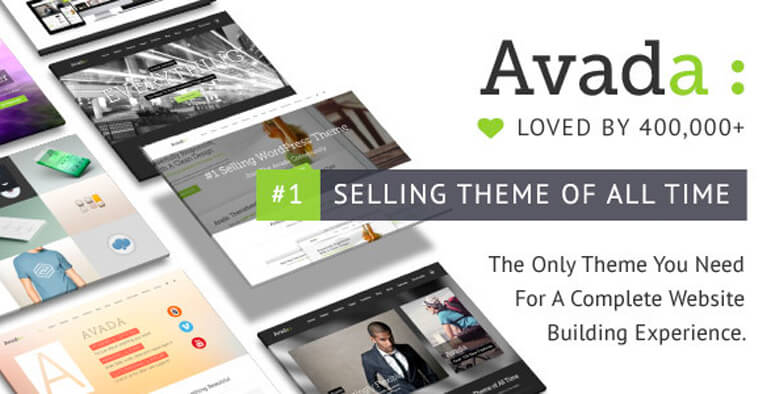 Avada is the best-selling WordPress theme and there's no doubt about that. It only provides premium themes and pre-made web-page designs. In total, Avada gives you the option to purchase from among 255 page designs and 45 fully-featured sites.
Avada is geared towards those who want something quick. The installation and setup are very easy thanks to the inclusion of the demo installer. Avada allows setting up pre-made content in a couple of tweaks.
Some people compare Avada with Avada because they are pretty similar. Despite this, it is evident that Avada is larger with its drag and drop builder and more than 1000 customization options for website building. While none of their themes are free, they are certainly worth the money.
Plus, you can really get started with Avada with one click.
8. Soledad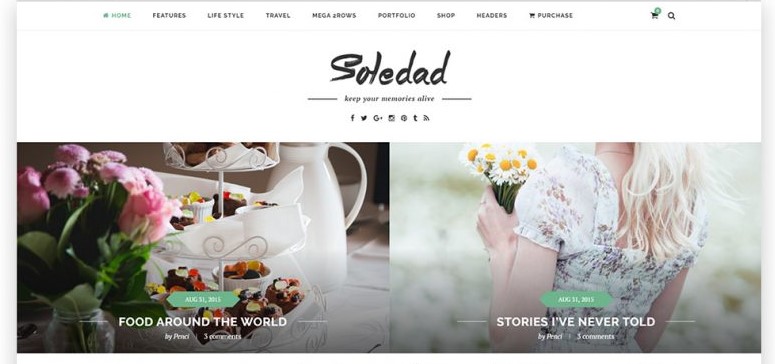 Soledad is a blog magazine theme that contains a gallery of more than 1000+ sliders and blog/ magazine layouts to pick from. All of the creations here are developed by Themeforest.
Soledad includes some single post templates that work perfectly for unique stories.
Besides, it provides unlimited customization and support for page editor plugins like the some explained above and is non-conflicting with Elementor.
9. Hestia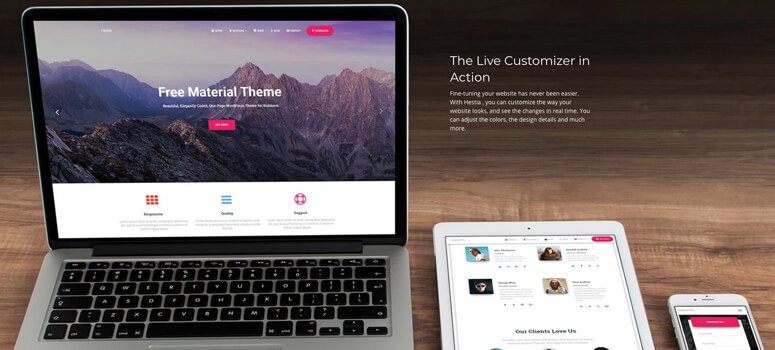 Hestia is a versatile Premium theme that suits magazines, blogs and business websites. In contrast with other themes, this one offers a free version.
It suits great to create an online store due to its compatibility with WooCommerce. Surely, it is compatible with other major page builders like Beaver.
Hestia provides automatic translation and is SEO-friendly. As a bonus, it can be used in sync with the Live WordPress theme customizer.
10. Exponent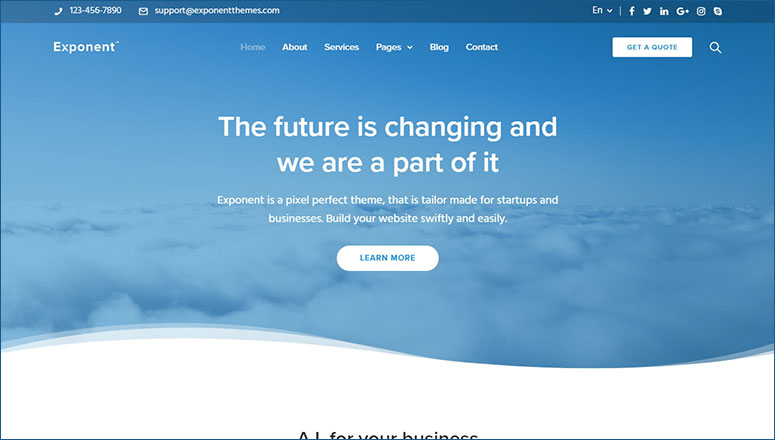 Exponent is a business-focused WordPress theme. It comes with over 20 business demo templates which are helpful for further website customization.
You just need to click on importing demo, and the website will start running. The theme is customizable, which means all texts and images can be replaced as per needed.
The Exponent theme lends itself for the creation of multilingual website as it is translatable to any language. Other features it offers are a section for image galleries, Google Fonts support, color management, and carousels. Additionally, it has portfolio sections.